Our Projects & Events
Preserving and Promoting the Kalanga Cultural Heritage
The Community Centre
Preserving and Promoting the Kalanga Cultural Heritage
Women & Youth Empowerment Project 2020
Preserving and Promoting the Kalanga Cultural Heritage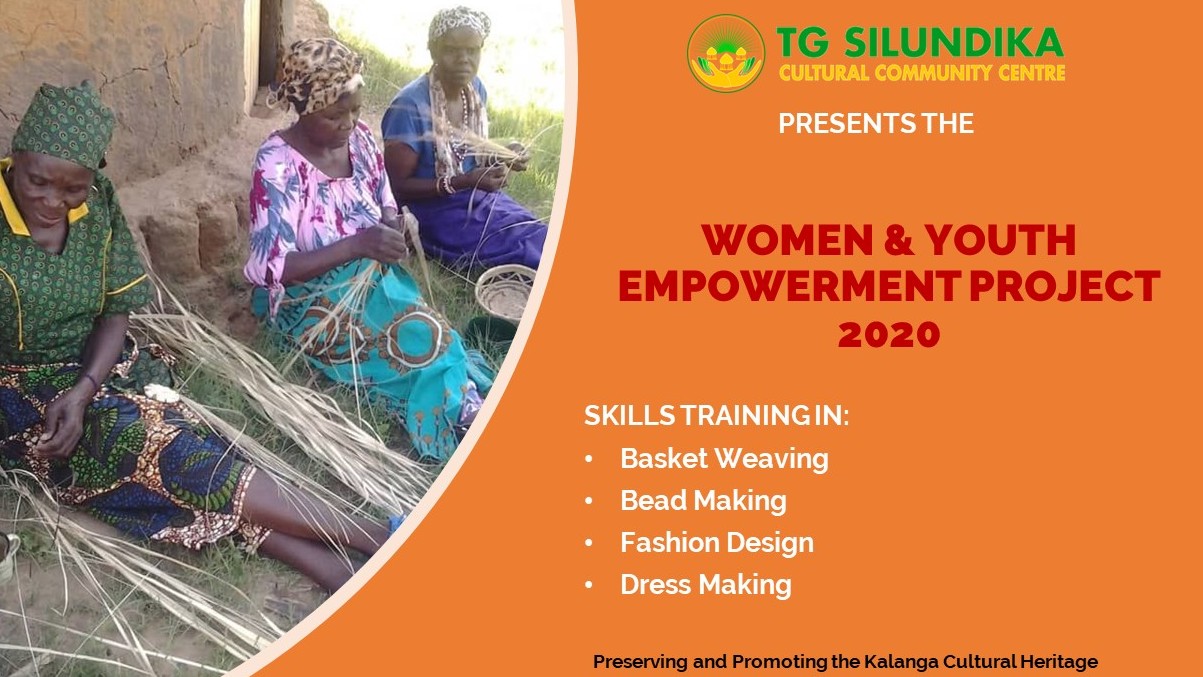 Workshop 1: For the first workshop, the TGSCCC is partnering with four highly skilled women who will deliver a day-long workshop, training about 45 young women in the following skills:
bead making,
basket weaving,
fashion designing and
dressmaking.
The registrants will be divided into 3 groups of 15 (Basket weaving, Bead making, Fashion Designing and Dress making).
All the four facilitators are successful professionals who were born and raised in the same area and would like to participate in this initiative as a way of giving back to the community that nurtured them.
Marketing Workshop
Preserving and Promoting the Kalanga Cultural Heritage
The workshop was held subsequent to months of planning by the TG Silundika Cultural Community Centre in partnership with Lupane State University, Faculty of Humanities as well as the US Embassy in Harare.The Fulbright Scholar's robust experience in promoting indigenous cultural festivals across the globe is what caught the attention of the new cultural centre whose vision is to establish "the standard of excellence in cultural heritage sustainability" in southern Africa .
Choose a project to make a donation!
Help in various ways. Choose a project you want to support. Become a regular sponsor to one of our annual events. Any donations, will help to achieve our goal.
Creating self-substaining, communities!
Get involved and become a member and ensure your continous support. You can choose from various mebership categories one that suits you best!
Get involved as a sponsor for our events!
There are many ways of you to become a sponsor or partner of our projects. Browse through our projects and help achieve our targets for the upcoming year.