Jährliche Veranstaltungen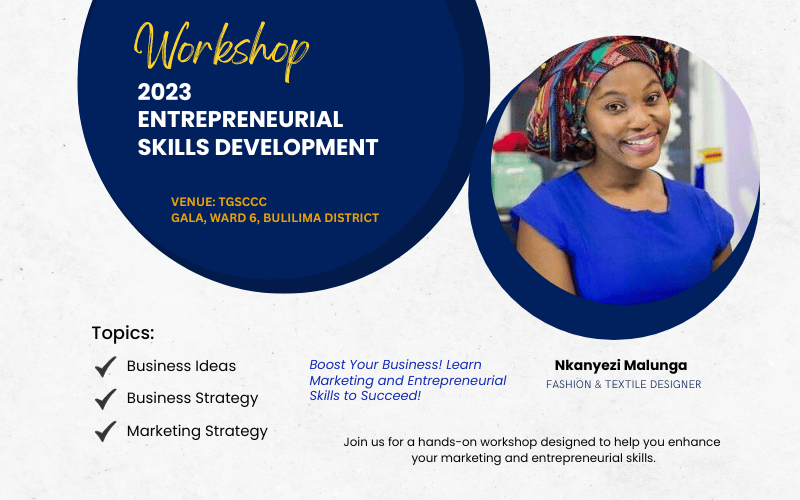 Entrepreneurial Skills Workshop 2023
🗓 Date: April 15, 2023
🏠 Venue: TG Silundika Cultural Community Centre
👥 Participants: 40
⏰ Time: 9:00 am – 4:00 pm
Ignite Your Entrepreneurial Journey
About Our Workshop
The 2023 Skills Development Workshop was the gateway to unlocking business potential. This event was designed to empower entrepreneurs like you with cutting-edge marketing techniques and entrepreneurial strategies, delivered by a seasoned industry expert. It wasn't just an educational opportunity; it was a platform for networking with fellow visionaries, sharing experiences, and igniting innovative ideas.
Workshop Details
Attendees marked their calendars for April 15, 2023, as this transformative workshop awaited them from 13:00 to 15:30. The TGSCCC venue in Gala, Ward 6, Bulilima District, was chosen as the backdrop for this enriching experience. A nominal registration fee of R10 secured their spots, ensuring they didn't miss out on this exceptional opportunity.
During the workshop, participants absorbed invaluable insights into crafting effective marketing strategies and nurturing lucrative business concepts. Our industry-renowned trainer guided them through these processes, sharing expertise and real-world experiences to ignite their entrepreneurial spirit and learn about seize opportunities for both personal and professional growth.
Participants invested in their businesses and their futures by participating in this transformative event. They embraced the chance to learn from the best, connect with fellow entrepreneurs, and take their businesses to unprecedented heights. They registered promptly, and we were thrilled to have welcomed them to the 2023 TGSCCC Skills Development Workshop!
Meet the Trainer
The 2023 workshop featured Nkanyezi Malunga, a distinguished fashion and textile designer with a profound understanding of marketing and extensive entrepreneurial wisdom. Nkanyezi's guidance propelled attendees towards innovative thinking and inspired them to elevate their business endeavors.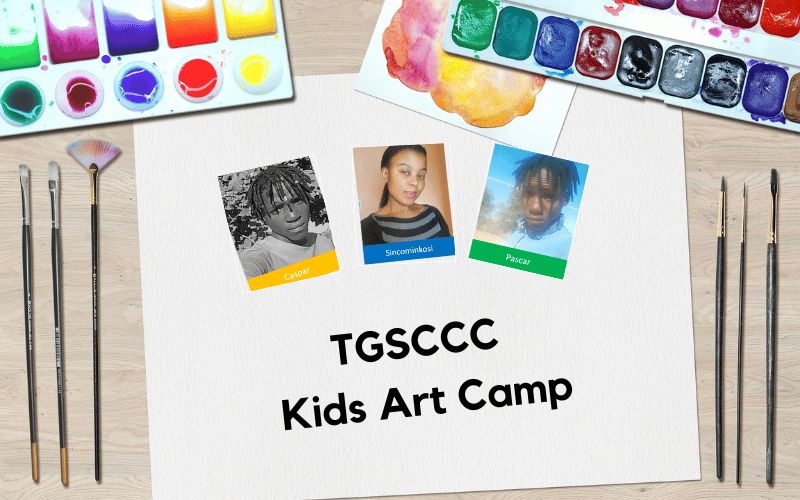 TGSCCC Kids Art Camp 2021
🗓 Date: July 24, 2021
🏠 Venue: TG Silundika Cultural Community Centre
👥 Participants: 30
⏰ Time: 9:00 am – 4:00 pm
Unleash Creativity!
Meet Casper Pascar, Caspar Chapisolo, and Sincominkosi Khumalo, young talents with a deep-rooted love for art. Despite their extraordinary skills, limited resources hindered their artistic journeys. In response, TG Silundika Cultural Community Centre envisioned a unique opportunity – the TGSCCC Kids Art Camp 2021!
A Creative Haven: This one-day art camp, the first of its kind in the district, invites children aged 8 to 12 to embark on a thrilling artistic journey. With guidance from the talented trio, the camp promises a day filled with creative exploration. From guided lessons to captivating video presentations and hands-on art activities, young minds will flourish with imagination and innovation.
In Good Hands: Thirty lucky children will join this artistic adventure, guided by a team of five dedicated staff members. Casper Pascar, Caspar Chapisolo, and Sincominkosi Khumalo will lead the way, sharing their expertise and passion. Two library assistants will ensure a seamless integration of art into the library's programs, enriching the learning experience.
Selection Criteria: To participate, parental consent, availability, eagerness, and engagement in library reading activities are key factors. The TGSCCC Kids Art Camp 2021 promises not just a day of creativity but also the beginning of a lifelong love for art.
Prepare to witness the blossoming of young talents as they embark on this artistic journey. Stay tuned for updates and let your child's imagination soar at the TGSCCC Kids Art Camp 2021!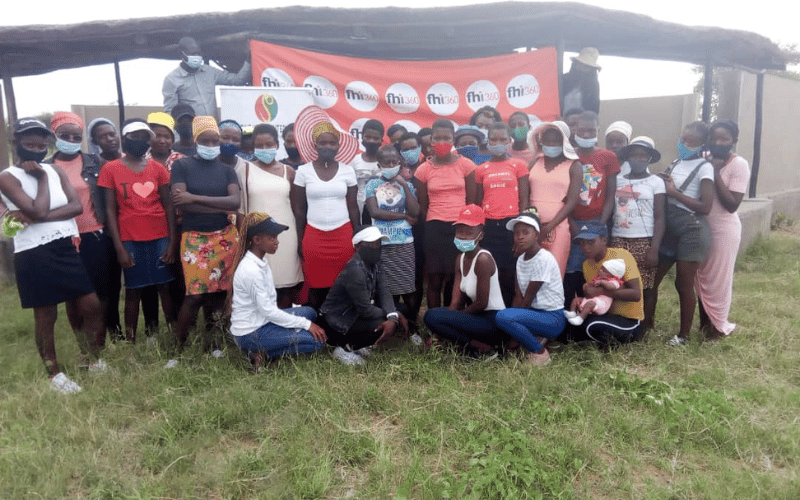 Empowering Young Women: A Workshop on Health 2021
🗓 Date: March 8, 2021
🏠 Venue: TG Silundika Cultural Community Centre
👥 Participants: 37
⏰ Time: Full day session
Stop the spread of sexually transmitted diseases and AIDS prevention
On March 8, 2021, the TG Silundika Cultural Community Centre (TGSCCC) joined forces with Zimbabwe Health Interventions (ZHI), a local NGO under the Ministry of Health's umbrella, to host an impactful workshop. This day-long event welcomed 37 girls from Gala and nearby villages, focusing on a critical issue: preventing the spread of sexually transmitted diseases and AIDS.
Our goal was clear: empower young women with knowledge and tools to make informed decisions about their health. In a compact, information-packed session, we addressed key health concerns affecting our community's future leaders.
At TGSCCC, we're committed to enhancing lives within our community. We extend our heartfelt gratitude to Zimbabwe Health Interventions (ZHI) for partnering with us on this vital initiative. Together, we rise, learn, and empower for a healthier, brighter future. Stay tuned for more updates on our community-focused initiatives.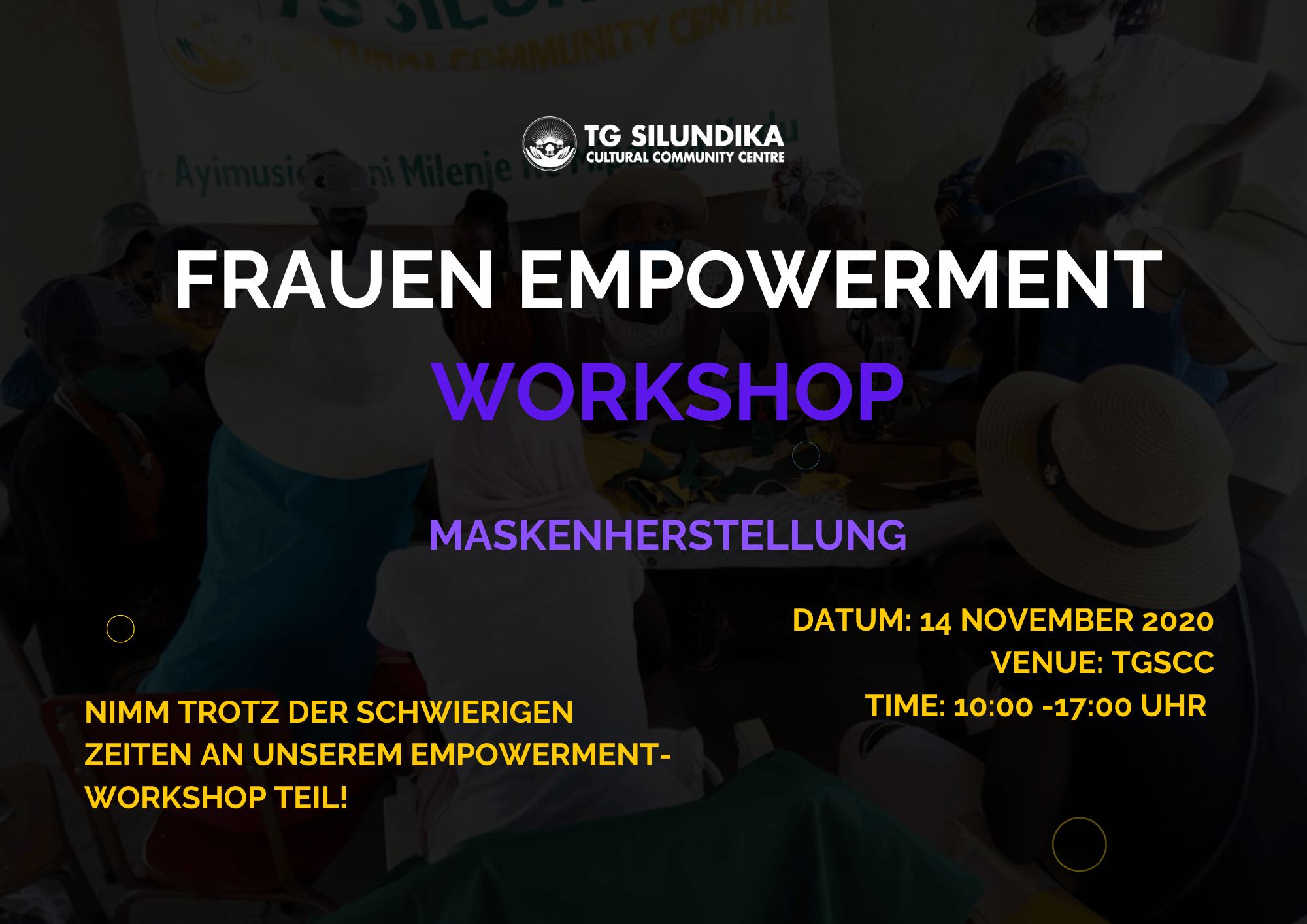 Mask Making Workshop 2020
🗓 Date: November 14, 2020
🏠 Venue: TG Silundika Cultural Community Centre
👥 Participants: 14
⏰ Time: Full day session
Reviving Empowerment after Covid19 restrictions were lifted
After more than a month since the relaxation of Covid-19 restrictions on public gatherings in Zimbabwe, the TGSCCC roared back to life on November 14, 2020, with its first major event of the year. Over a dozen women from Gala and nearby villages converged for a day-long face mask-making workshop. The workshop, led by Ms. Mthandazo 'Manto' Tsambani, a talented dressmaker and fashion designer hailing from the region, marked a significant step forward in our ongoing empowerment efforts.
Community Engagement The workshop received a warm welcome from the community, with attendees hailing from 8 different villages, including Garamtata, Bhembenene, Manguba, and Goho. Among the participants was Mncedisi, a young man from Garamtata Village, showcasing that empowerment knows no gender boundaries.
Morning Session: Skill Building The morning session commenced with registrations, greetings, and introductions, followed by a brief program overview by Ms. Tsambani. Participants delved into learning the basics of hand-powered sewing machines, gaining insights into tools like pins, needles, and scissors. Materials sourced from Bulawayo, including cotton fabric and elastic, fueled their creativity until lunchtime.
Afternoon Session: Craftsmanship In the afternoon, the real magic unfolded as participants took turns crafting adult-sized face masks. While the focus was on adult masks, participants left with the skill to create masks in various sizes, a valuable skill in these times.
Concurrent Endeavors Concurrently, the center buzzed with basket making led by Mrs. Angelina Ncube of Msinjwana Village. The basketry team, unwavering since the project's launch in December 2019, continued their remarkable work, demonstrating resilience even amidst the challenges posed by the Covid-19 pandemic.
Future Growth and Opportunities The TGSCCC Women's Empowerment Project is poised for growth, with future workshops in Beadmaking and Advanced Sewing on the horizon. Despite challenges, we remain committed to strict adherence to social distancing protocols, ensuring the safety of our community while providing much-needed programs.
Empowering the Locals These initiatives aim to equip locals with fundamental skills, empowering them to create handcrafted goods for sale, thereby improving their livelihoods.
Gratitude and Empowerment Chairman Tsambani expressed gratitude to Ms. Mthandazo and the enthusiastic participants, emphasizing the importance of disseminating information to reach all villages effectively. Each participant departed with a newfound skill and a self-made face mask, embodying the essence of empowerment.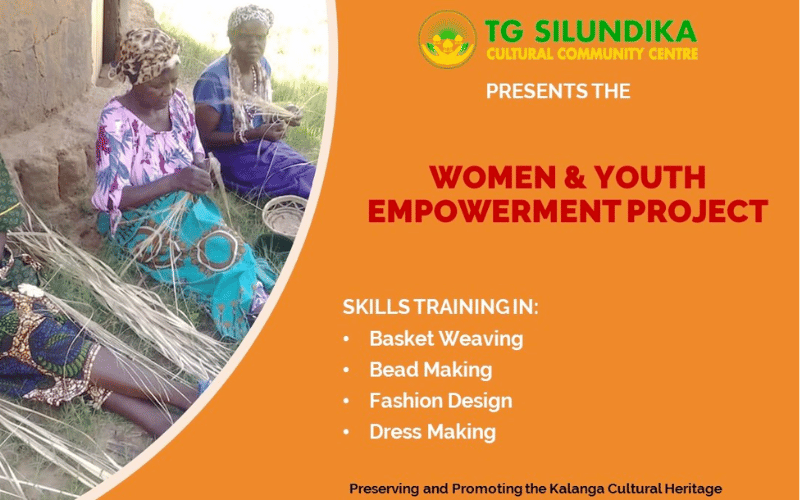 Women and Youth Empowerment Workshop 2019
🗓 Date: December 15, 2019
🏠 Venue: TG Silundika Cultural Community Centre
👥 Participants: 45
⏰ Time: Full day session
Empowering Rural Women: A Skills Workshop
In Zimbabwe's challenging economic landscape, the burden fell heavier on rural youth, especially young women transitioning from school to work. Community consultations in Gala, Bulilima District, had revealed high unemployment rates, limited education relevance, and a lack of development programs tailored to these women's needs.
The Workshop was  dedicated to empowering rural women with essential skills for sustainable livelihoods:
Skills: Bead making, basket weaving, fashion design, dressmaking.
Facilitators: Four accomplished professionals from the same community, driven by a passion for giving back.
Impact: We equipped women with essential skills, fostered self-reliance, and promoted sustainable community development.
This event was a significant step toward a brighter future, one skill at a time. Stay tuned for more updates on this community-driven initiative as we empower rural women and continue creating opportunities for lasting change.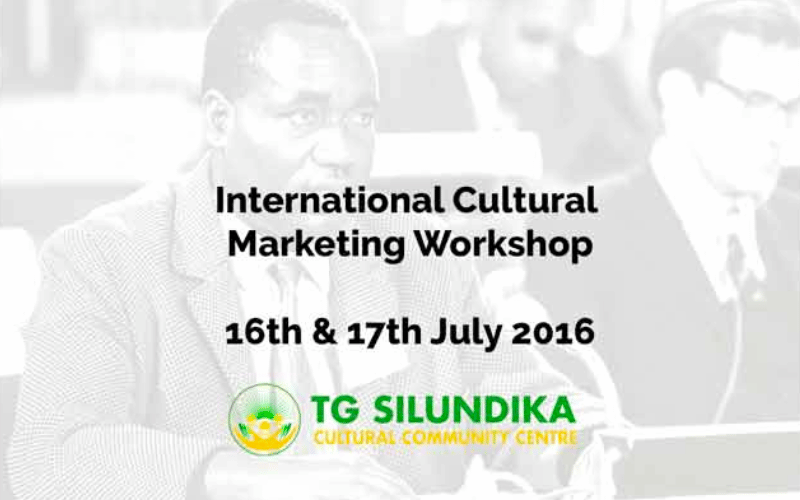 International Cultural Marketing Workshop 2016
📆 Workshop Dates: 16th & 17th July 2016
👥 Participants: 300
🏠 Venue: TG Silundika Cultural Community Centre
⏰ Time: 2 Full day sessions
TiBaKalanga Festival: A Cultural Awakening
In the summer of 2016, a remarkable event unfolded in Gala Village, Bulilima District, Zimbabwe. It was the International Cultural Marketing Workshop, a first-of-its-kind gathering that would lay the foundation for something extraordinary.
The Birth of TiBaKalanga Festival: The workshop brought together a diverse group of participants, including Gala's own Mr. Fanisela Moyo, who, despite being a microphone novice, stepped forward to introduce himself. This workshop, facilitated by the renowned Prof. Gordon Bronitsky, was a collaborative effort between TG Silundika Cultural Community Centre, Lupane State University, and the US Embassy in Harare. Its goal was to explore indigenous cultural festivals' promotion and sustainability, and it was the beginning of something bigger.
The Workshop's Impact: On the first day, Prof. Bronitsky and local teacher Mrs. Virginia Ndlovu presented in a captivating manner, though the Professor's humor occasionally puzzled some attendees. The day was infused with local cultural performances and meals by "T&T Delights." The event attracted over 300 participants, exceeding expectations.
The second day focused on interactive discussions, led by participants themselves, including school children. The ideas and dedication generated during these discussions sowed the seeds for a grand vision – the TiBaKalanga/We Are Kalanga Festival.