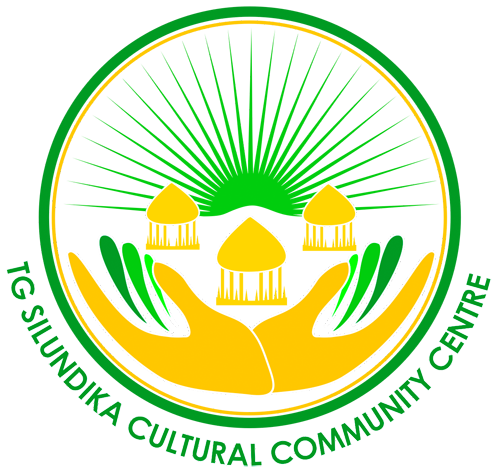 Primary Contact The Netherlands
Stichting – The Silundika Family Foundation & Zenzo Nkobi Heritage Gallery
Treasurer of the TGSCCC's Management Committee:
Mrs Tina Nkobi
Board of Directors:
Felix Silundika
Pauline Silundika
Tina Nkobi
Tel: +31 64 3600 921
info@tgsilundikaculturalcommunitycentre.org
https://tgsilundikaculturalcommunitycentre.org
Postal Address
Stichting The Silundika Family Foundation
Oder 20 – Unit A1950
2491 DC The Hague
The Netherlands
KvK Nr 63243466
Jurisdiction is Amsterdam, The Netherlands
Image Sources:
© Zanakay Creations
© fotolia.com
© pixabay.com
Primary Contact Zimbabwe
The Silundika Family Foundation
Chairman of the TGSCCC's Management Committee
Mr Mfundo Tsambani
Tel: +263 9 288837
Mobile: +263 773241925
info@tgsilundikaculturalcommunitycentre.org
Postal Address: P. O. Box 141, Plumtree
Physical Address: Ward 6 Plumtree, Bulilima East
Matabeleland South Province
Zimbabwe
Privacy Policy Excerpt
When you visit any website, it may store or retrieve information on your browser, mostly in the form of cookies. This information might be about you, your preferences or your device and is mostly used to make the site work as you expect it to. The information does not usually directly identify you, but it can give you a more personalized web experience.
Read More: Privacy Policy
Cookies Policy Excerpt
The TG Silundika Cultural Community Centre website uses cookies. A cookie is small piece of data that a server sends to the browser with the aim of storing and/or implementing this information. During a subsequent visit to our website, the stored data are sent back again to the server. This enables the server to recognize the browser and certain data can be collected during subsequent visits. We can use these cookies to improve website visitor experience as well as our future services.
Read More: Cookies Policy
Logo Design
A special thanks to our Graphic Designer and his remarkle talent and support!
Gassant Design
Tilburg, The Netherlands
https://www.gassantdesign.com
Layout & Text
A special thanks to our Web Consultants and their continuous support!
Bilingual Solutions
Amsterdam, The Netherlands
https://bilingualsolutions.nl