Women and Youth Empowerment Workshop
A TIBAKALANGA Empowerment Project
Women and Youth Empowerment Workshop
is more than just a place to learn skills; it's a platform for transformation. We're dedicated to empowering young women and single mothers in Zimbabwe by providing them with essential skills in sewing, bead making, basketry, fashion design, dressmaking, and basic marketing. Our goal is to break down barriers, unlock hidden talents, and create a brighter future for these resilient individuals. Join us in our mission to nurture self-reliance, boost confidence, and strengthen communities. Together, we can make a meaningful difference, one stitch at a time.
Introduction & Background
In the face of economic challenges, rising unemployment rates, and the increasing difficulty in safeguarding essential social services, Zimbabweans collectively grapple with significant development hurdles. However, the impact of these issues is particularly severe for young people, particularly girls residing in rural areas, who often lack access to fundamental opportunities for personal growth. As they navigate the transition from school to work, their autonomy and employment prospects remain limited. 
Through extensive community consultations conducted by the TG Silundika Cultural Community Centre (TGSCCC), one striking issue emerged in the small community of Gala, situated in Bulilima District – the pervasive problem of high unemployment and the dearth of disposable income among local youths and women. The shortcomings of the educational curriculum, failing to align with the demands of contemporary job markets in both formal and informal sectors, coupled with limited access to information on youth and women development initiatives, skills training programs, job opportunities, and start-up capital for income-generating activities, were identified as the major hindrances. Women, juggling multiple roles within the community, expressed the challenges they face in providing for their households, given the limited opportunities for participation in income-generating activities. Consequently, they often feel excluded from development programs in their communities. 
In response to these pressing challenges, TGSCCC has meticulously developed this proposal, with the aim of intervening and annually organizing a workshop designed to empower young women and single mothers, equipping them with essential technical skills in sewing, bead making, basketry, fashion design, dressmaking, and basic marketing skills. The ripple effect of this intervention will extend beyond the direct beneficiaries and their families, encompassing entire communities and, ultimately, contributing to national development.
VENUE
Women and Youth Empowerment Workshops take place at the TG Silundika Cultural Community Centre. The Centre is a private social infrastructure located in Ward 6, Bulilima District in southwestern Zimbabwe. It is being built in the homestead of the late TG Silundika a national liberation hero whose surviving children have a vision to establish a standard of excellence in cultural heritage sustainability in southern Africa.
Project Information
Collaborating with three highly skilled facilitators, TGSCCC will deliver a two-day workshop, benefiting approximately 45 young women. The training will be divided into three groups, each focusing on specific skills: basket weaving, bead making, fashion design, and dressmaking. These facilitators, all accomplished professionals with strong ties to the cultural center, are keen to participate in this initiative as a means of giving back to their district.
ANTICIPATED EXPENDITURES
In conclusion, our project holds the power to transform lives and uplift entire communities. This project is not merely about teaching skills; it's about providing a pathway to self-reliance and self-determination for young women and single mothers who have long been underserved and overlooked.
However, we cannot achieve this ambitious vision without the support and generosity of individuals like you. Your involvement will break the cycle of limited opportunities, reduce unemployment, and ignite economic growth. With your help, we can empower individuals who have faced adversity for too long. Your support is an investment in a brighter future for all, one where every individual has the chance to thrive and contribute positively to their society.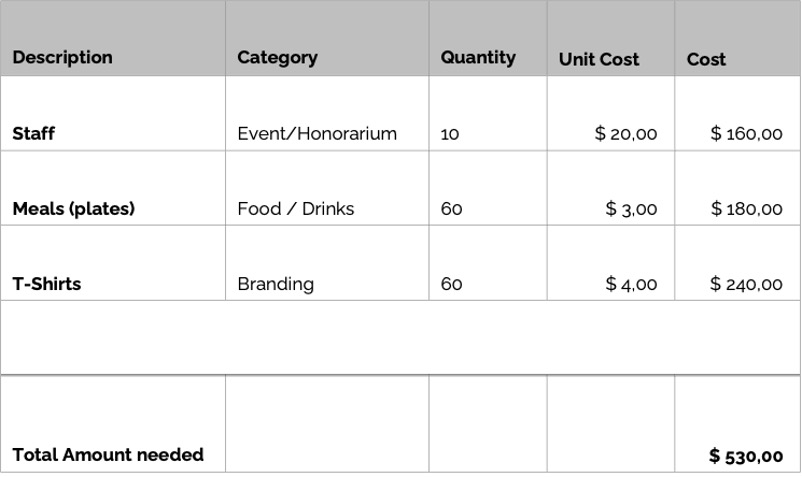 Join us in this mission. Your support fuels the acquisition of life-changing skills and the launch of small businesses, creating sustainable livelihoods. It's an investment in a more prosperous and equitable future for all.
In 2023, let's make an impact together. Your support isn't just appreciated; it's the catalyst for transformation. Join us in turning aspirations into reality!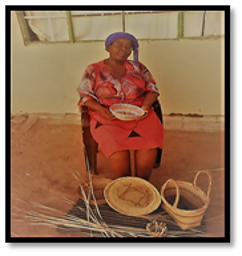 Mrs A Ncube is a local primary school teacher who earns extra income through selling baskets that she weaves in her free time. She has produced high quality baskets and mats that are sold to local and external custormers. Some of her wares are sold during the annual TiBaKalanga Festival at the TGSCCC.
Contact Number: +263 77 882 1490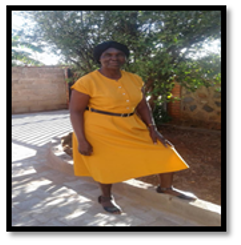 Mrs E. Sebele is a professional bead maker currently based in Bulawayo but is originally from Bulilima District,  She is a self styled entrepreneur who makes high quality products from beads  some of which are sold to local businesses. She will be teaching the young trainees the rudiments of bead-making.  
 Contact Number: +263 77 630 6130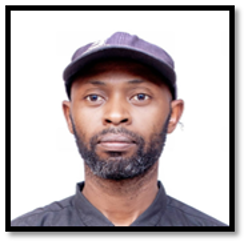 Mr Nkosilathi Nkomo is a professional designer and dress maker currently based in the City of Bulawayo.  He has been in the textile and fashion design industry for most of his adult life, producing high quality garments which he supplies to high profile entertainers across Zimbabwe    
Contact Number: +263 77 440 5171