Pack a Box of Books
A TIBAKALANGA EDUCATIONAL EMPOWERMENT PROJECT
The Silundika Family Trust & The Silundika Family Foundation presents:
"PACK A BOX OF BOOKS" CAMPAIGN
Do you have any books in English that you want to donate? Then take a big box and ship them to us!
Shipping Address for Book Donations:
TGSCCC Library Project
Ntombikayise Ngwenya
2 Garlinge Court
14-16 Fordwych Road
London NW2 3TG
United Kingdom 
Email Address: library@tgsccc.org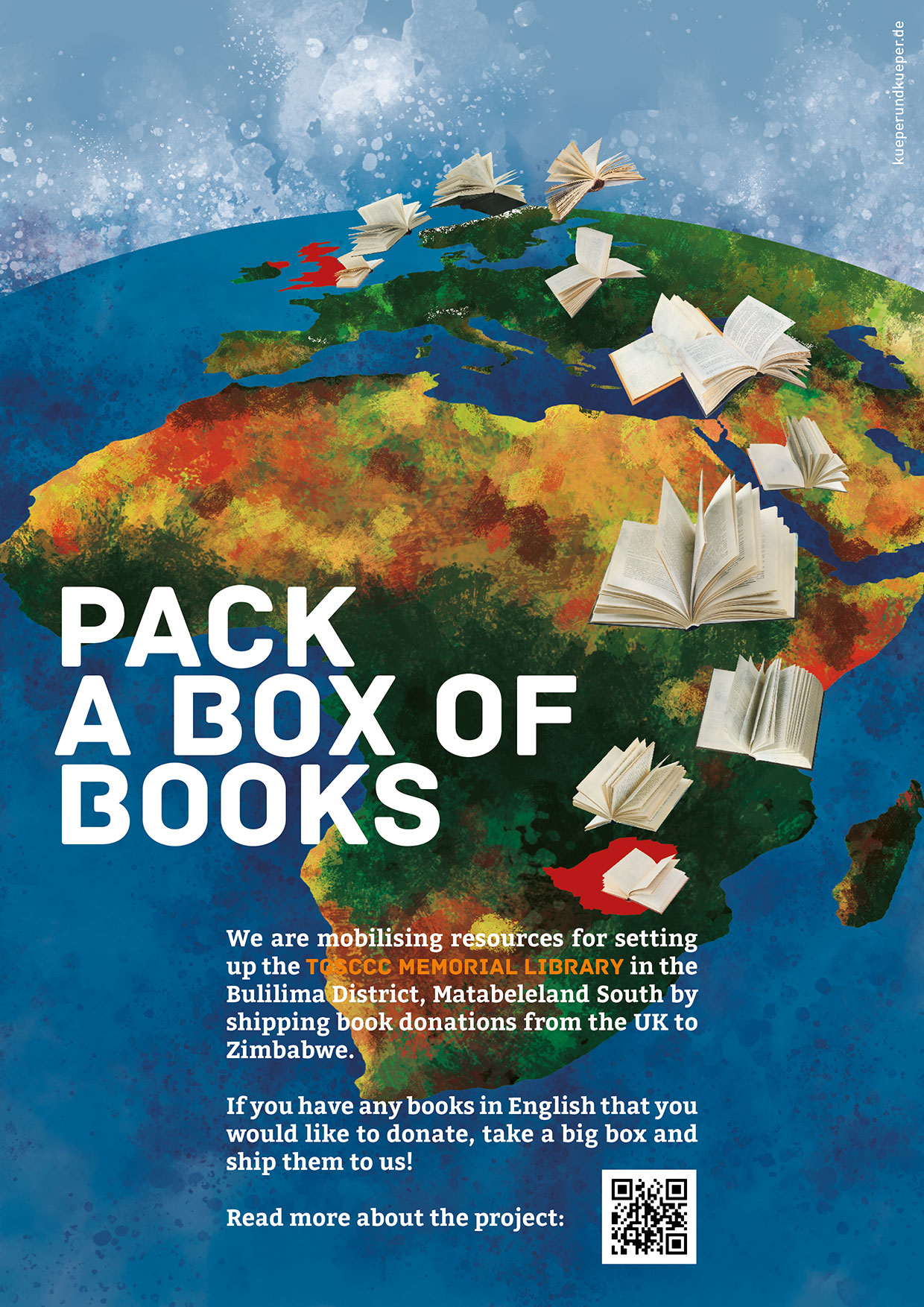 Additional Fundraising Activities
The Silundika Family Foundation is seeking assistance in the form of grants, equipment and other types of resources in order to complete this project.