About Us
Preserving and Promoting the Kalanga Cultural Heritage
Welcome to the TG Silundika Cultural Community Centre
The Tarcisius George Silundika Cultural Community Centre & Memorial Library (the TGSCCC) is a non-profit private social infrastructure facility located at the Gala communal area in Ward 6 and registered with the Bulilima Rural District Council in Zimbabwe. It is an initiative of the surviving family members of the late Zimbabwe nationalist and national hero, Tarcisius Malan George Silundika. The centre is developed as a community development initiative in honour of the late national hero and administered under the auspices of a registered family trust and its sister organization, Stichting, The Silundika Family Foundation & the Zenzo Nkobi Heritage Gallery , registered in the Netherlands.
As a cultural community centre, we value:
– Civic participation to improve the quality of our communities
– Education and Training to empower others to be self-reliant
– Local cultural awareness in order to find local solutions to local challenges
– Local and international partnerships
– The development of viable communities through natural resources
– The development of economic, social and human resources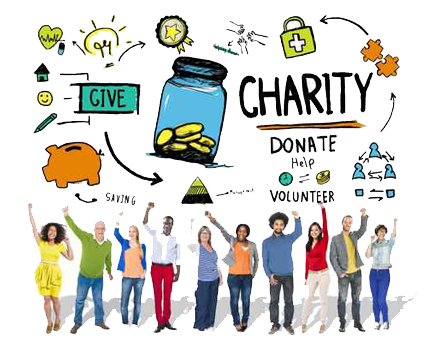 TG Silundika Memorial Library
A community library is a proven tool for rural development. Children are known to be active beneficiaries of services provided by community libraries. Through this community library, children will develop a culture of reading, a prerequisite for an enlightened society. Adults also enjoy library activities that usually include packages for recreation, culture, education and informational reading. Study circles also offer adults an opportunity to participate in the lifelong continuing education process.
Cultural Community Centre
Once completed, the TGSCCC will cover a total of 2,162.5 square meters. The first phase of the development is to renovate the existing 6-room structure that was first built back in the 1970s as a family home of the Silundikas and later abandon at the height of the war. The renovations have since been completed and part of the space will be allocated for the various projects until more structures under the development plan are erected.
The ZC Nkobi Heritage Gallery
The most prominent feature of the TGSCCC is the memorial library and The Zenzo Nkobi Gallery, where thousands of photographs taken by the official ZAPU photographer, the late Zenzo Nkobi (also a liberation hero) will be displayed. The gallery will be home to a special collection of photographs highlighting the selfless sacrifice made by Zimbabweans during the country's war of independence.
Our Mission
To promote Kalanga culture through creative community strategies that enhance economical growth and development.
Our Vision
Our vision is to establish the standard of excellence in cultural heritage sustainability and community development in Southern Africa.
About Tarcisius Malan George Silundika
Preserving and Promoting the Kalanga Cultural Heritage
Tarcisius Malan George Silundika was born on 1st March 1929 in Bulilima District, in western Zimbabwe. "TG," as he was popularly known in political circles, became politically active as a student at Fort Hare University in South Africa the early 1950s where he was later expelled for political activism. He then enrolled in Roma University in neighbouring Lesotho but South African authorities put pressure on Lesotho until he was deported and sent back to Rhodesia. Back home he began organizing protests and leading demonstrations in Salisbury. He became an executive member of the African National Congress (ANC) and subsequently the National Democratic Party (NDP) before they were all banned. When the Zimbabwe African People's Union (ZAPU) was formed in 1963, TG was sent to Lusaka, Zambia to direct the first stages of the armed struggle and remained in exile for the next 18 years. He returned home in 1980 after the Lancaster House Agreement  and was elected Member of Parliament for Matabeleland South province. He was later appointed to serve in Zimbabwe's first cabinet as Minister of Roads, Road Traffic, Posts and Telecommunications. Mr Silundika was a member of ZAPU's Central Committee at the time of his death on April 9, 1981.
TG's remains are interred at the sacred Zimbabwe national shrine located in Harare where luminaries of the country's liberation are buried. He is one of a special group of sons and daughters of Zimbabwe who were accorded this ultimate honour for their selfless sacrifice. At the national Heroes Acre, TG is in the company of the likes of the late Dr Joshua Nkomo, Ruth Chinamano, Lookout Masuku, Alfred Nikita Mangena and Willie Musarurwa among others.
Want to find out more about TG's Life?
Felix Felisizwe the youngest of Martha and TG Silundika's four children, tells the untold story of Tarcisius Malan George Silundika in his book – a man widely regarded as one of the chief icons of the struggle against British colonial rule in Rhodesia, now Zimbabwe. Tarcisius George Silundika, known in his political circles as TG, was a man whose understanding of the sociopolitical order under the colonial era forced him and others to adopt a militant approach that spawned the launch of African liberation movements in Rhodesia.
Book Details:
Paperback: 138 pages
Publisher: Trafford (May 23, 2013)
Language: English
ISBN-10: 1466993456
ISBN-13: 978-1466993457
Product Dimensions: 5.5 x 0.4 x 8.5 inches
Available as an Ebook in Kindle Version!
Meet the members who make it all happen!
Creating self-substaining, communities!
Get involved and become a member and ensure your continous support. You can choose from various mebership categories one that suits you best!
Get involved as a sponsor for our events!
There are many ways of you to become a sponsor or partner of our projects. Browse through our projects and help achieve our targets for the upcoming year.
Choose a project to make a donation!
Help in various ways. Choose a project you want to support. Become a regular sponsor to one of our annual events. Any donations, will help to achieve our goal.