Zenzo Nkobi Heritage Gallery
Preserving and Promoting the Kalanga Cultural Heritage
As we mark nearly 40 years of independence on April 18th, we join the people of Zimbabwe not only in celebrating but also in reflecting on the lives of the thousands of our fellow compatriots whose selfless sacrifice brought about independence. Our goal is to ensure that their sacrifice doesn't go unnoticed and that everyone's contribution regardless of the scope or political affiliation, is honored. The TGSCCC is in the process of negotiating a partnership with local universities and other relevant organizations with the aim of establishing a memorial library whose main feature will pay tribute to all the heroes of the armed struggle.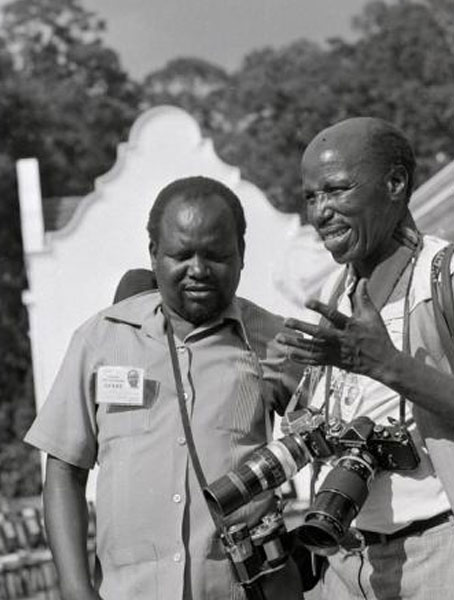 The Zenzo Nkobi Heritage Photo Collection
In the first phase of its development, the proposed library will feature a collection of thousands of photographs portraying the various stages of Zimbabwe's war for independence mostly from the ZAPU perspective. The images were captured by the late photographer Zenzo C Nkobi and tell the story of the war covering a span of almost two decades, from the late 1960s up until independence in 1980. The library will be administered under the auspices of The Silundika Family Trust and will be part of the TGSCCC development plan.

Memorial Library
This memorial library will also feature TG's work for the country before and after the liberation struggle as well as thousands of photographs that Mafela Trust has pledged to donate to the library gallery.
The Zenzo Nkobi Heritage Photo Collection taken during the liberation war will be the main feature of the library provided by Nkobi Family.  A community library is a proven tool for rural development. Children are known to be active beneficiaries of services provided by community libraries. Through this community library, children will develop a culture of reading, a prerequisite for an enlightened society. Adults also enjoy library activities that usually include packages for recreation, culture, education and informational reading. Study circles also offer adults an opportunity to participate in the lifelong continuing education process.
Choose a project to make a donation!
Help in various ways. Choose a project you want to support. Become a regular sponsor to one of our annual events. Any donations, will help to achieve our goal.
Creating self-substaining, communities!
Get involved and become a member and ensure your continous support. You can choose from various mebership categories one that suits you best!
Get involved as a sponsor for our events!
There are many ways of you to become a sponsor or partner of our projects. Browse through our projects and help achieve our targets for the upcoming year.