Condolence Message: Nozithelo "Stombiza" Dube: *13 October 1998 – 19 March 2021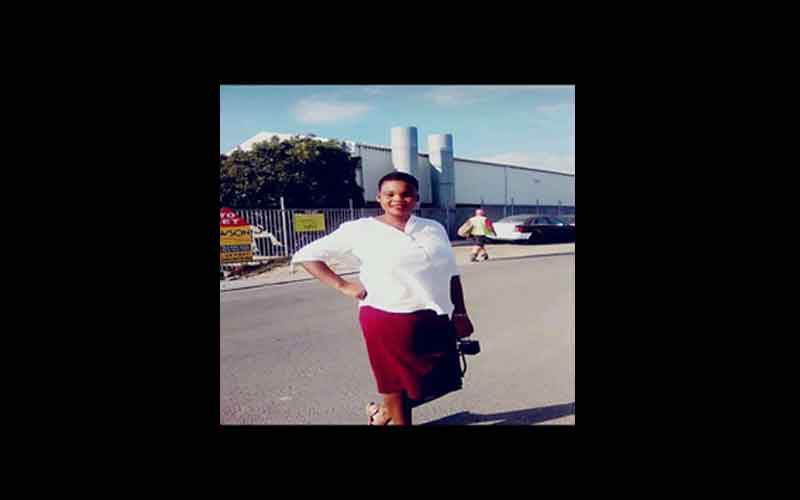 By
Felix F Silundika – Project Manager: TGSCCC
Miss Nozithelo Dube aka ''Stombiza,'' 23, of Gala Village, Bulilima District in Matabeleland South, Zimbabwe passed away on the 19th March 2021, succumbing to the injuries she sustained in a still yet to be explained inferno that consumed the building that she lived in, in Cape Town, South Africa.  The family was left devastated after notification from the local hospital after a few days to say that she was no longer responding to treatment. She eventually transitioned that same day, a development which has left not only her family and close relatives totally devasted, but also the many people whom she had met and befriended over the years.
Nozithelo had moved to Cape Town, South Africa in the last two years to join her older siblings who like many other Zimbabweans have emigrated to that country in search for better opportunities. In her short stay in Cape Town, Nozithelo, had found part time employment and was taking driving lessons at the same time.
Before she moved to South Africa Nozithelo, popularly known as "Stombiza" in her Gala community, touched the hearts of many people by her kindness, often volunteering to mentor younger children at a local primary school and regularly did all what she ever was asked of her in service to her community. She had also completed a computer skills course in the city of Bulawayo. She was clearly on the move, eager to take up her place in society as a professional young woman.
After the establishment of the TGSCCC, the TG Silundika Cultural Community Centre at Gala Village in 2016, Nozithelo became a prominent member who participated in all its events throughout the time she was resident at the village. She often volunteered her time reaching out to and recruiting her peers to attend community workshops and other scheduled events at the centre. Whenever she was called upon to speak, she did so with a rare kind of eloquence and leadership skills.   
She is survived by her parents, Mr and Mrs M. K. Dube and six siblings. She was the youngest of the Dube children. She is also survived by many relatives, many loving aunts and uncles and a host of friends.
Funeral arrangements are still being worked out and will be made known in due course.
Meanwhile, the family is appealing for assistance in the form of financial donations to cover the costs involved. Please contact Nerissa at +27 84 528 4107.