TGSCCC – Black Umfolosi Partnership Announcement
The TG Silundika Cultural Community Centre TGSCCC in Bulilima District and Black Umfolosi, a world renowned Imbube singing and traditional dance group are pleased to announce a strategic partnership that is deeply rooted in the promotion of the arts and community development. 
Known for its mission to preserve and promote Kalanga cultural heritage and fostering community development, the TGSCCC is joining hands with Black Umfolosi,  as they celebrate their 40th anniversary of existence. The bond between the cultural centre and Black Umfolosi is further strengthened by a shared history which started in the early '80s, when young schoolmates from George Silundika High School in Nyamandlovu, Matabeleland North embarked on their musical journey. This is a journey that started with 12 unassuming young lads from humble beginnings who unlocked and nurtured their musical talent and enabled them to travel around the world.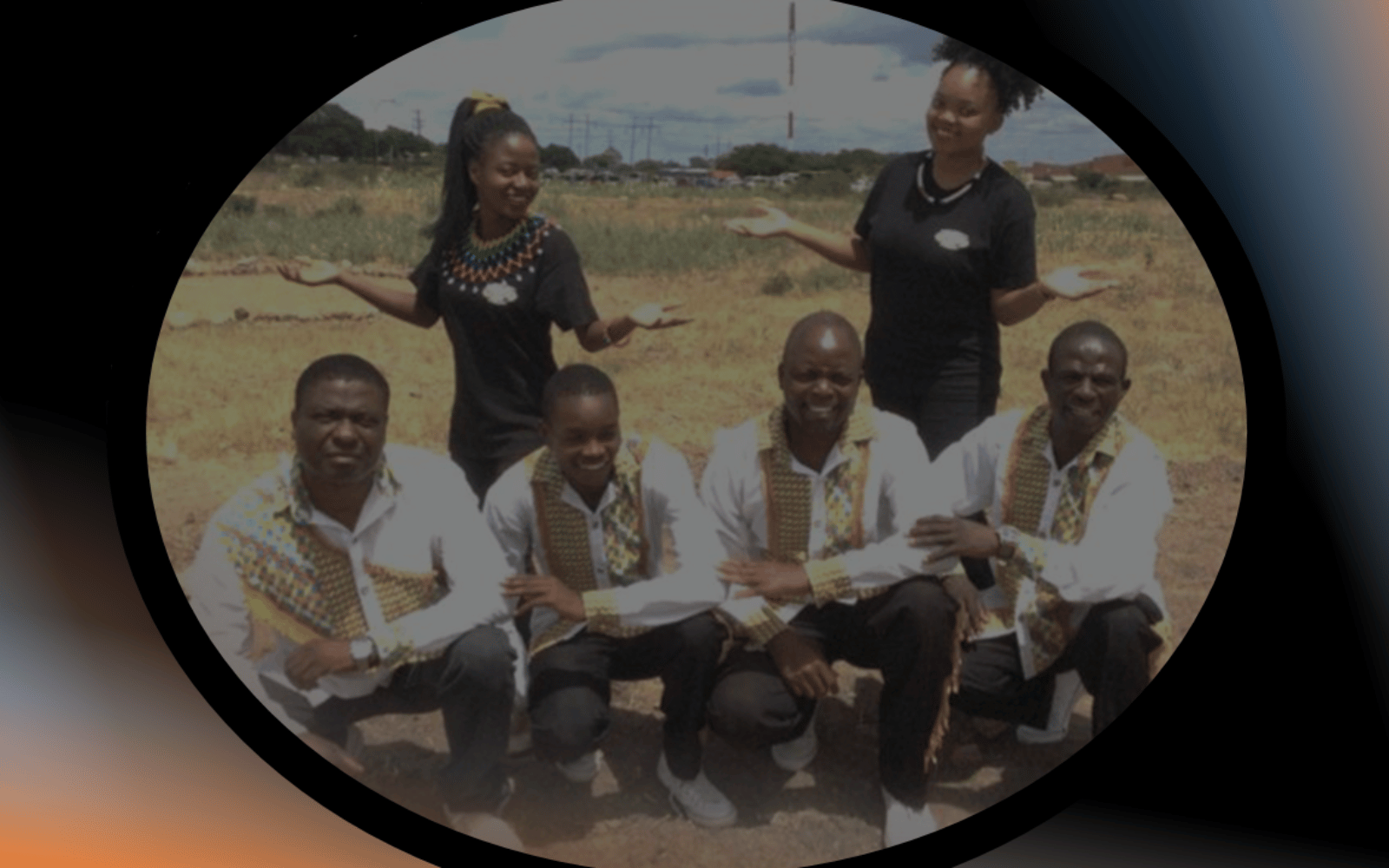 The group's artistry, with a focus on Imbube music, gumboot dance, and Zulu traditional dance, has resonated not only locally but also on the international stage, with performances across Europe, the USA, Canada, Australia, and Asia. 
They've been cultural ambassadors, representing Zimbabwe at prestigious global events, including Expo 1992 in Seville, Spain, and the 1994 Commonwealth Games in Victoria, Canada. 
One striking aspect of Black Umfolosi's journey has been their deep commitment to preserving southern African traditional dance and music. This passion has led them to visit diverse communities to learn about various traditions and dedicate themselves to sharing their knowledge with the world, including other African nations. This drive expanded their vision, leading to the establishment of the Black Umfolosi Performing Arts Project and the creation of an Arts Centre. 
Mr Sotsha Moyo, the only remaining member of the original line up is at the centre of preservation and promotion of the band and its legacy.  "Originally we were a big number, about 12 but now I am the only founding member remaining and still going on. We have brought in younger ones from our juniors, both girls and boys,'' he says.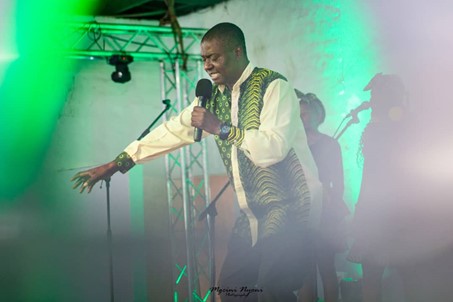 Image: Founding Member Sotsha Moyo performing at a recent concert
At the heart of this partnership are shared values and goals. Both TGSCCC and Black Umfolosi share a commitment to preserving cultural heritage and fostering community development. 
The band seeks to establish an array of facilities and institutions, including a recording studio, dance studios, conference centre, performance theatre, and a college. These align seamlessly with TGSCCC's vision, creating a synergy that promises a cultural renaissance for Matabeleland. With the soon to be established Solomon Skuza Centre for The Performing Arts at the TGSCCC, the partnership will be instrumental in empowering the youth and fostering community development throught the promotion of the arts. 
It also holds the potential to not only strengthen cultural preservation but also open doors for mentoring, training nurturing budding young artists. It'll also be a platform for the exchange of knowledge, equipment, and ideas—bridging the gap between local and international communities. 
As we embark on this journey, we anticipate a flourishing partnership, one that reflects the power of collaboration, shared values, and the celebration of cultural heritage. Together, TGSCCC and Black Umfolosi aim to script a story of cultural resurgence and community empowerment, a story that speaks to the heart of Matabeleland and resonates with the world.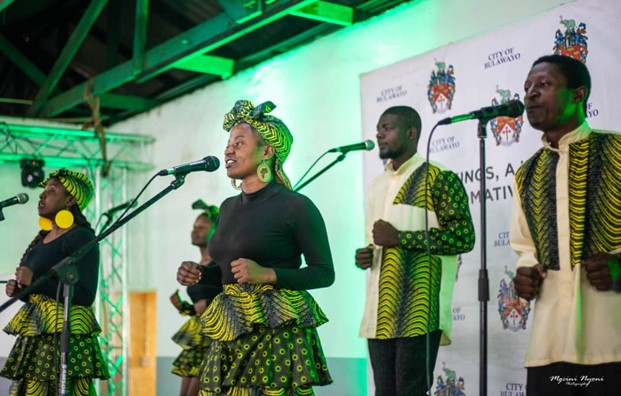 Image: Black Umfolosi featuring the new line up performing at a concert in Bulawayo recently