End of Year Message from Mr Felix F Silundika, Founder and Project Manager of the TGSCCC:
Dear All,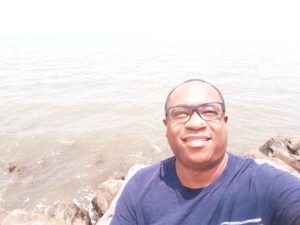 As we come to the end of another very successful year, I wish to thank you all for your wonderful efforts for a successful 2018. The Annual General Meeting, the annual 10K Run, the second TiBaKalanga Festival are only a few events that made 2018 a very memorable year.
2019 is the year we celebrate the 4 rd anniversary of the centre's official recognition by the Bulilima Rural District Council.  It is also the year we hold the 3rd annual TiBaKalanga Kalanga Cultural Festival.  For this we owe the US Professor Gordon Bronitsky a debt of gratitude for his help in launching the festival, and also for his continued support. No effort will be spared in working to have him return to review the quality of this and other projects. TiBaKalanga 2019 promises to be particulary exciting with the launch of the first ever Miss TiBaKalanga Beauty Pageant.
We will soon be launching a new Strategic Plan for our centre to engage the diaspora. It is a plan that will take us well into our 5th  anniversary and beyond.
Let us make the year 2019 a year to remember for a lifetime.
I wish you all a very Merry Christmas and a wonderful, productive and prosperous New Year.