10K Wrap Up & Run Road Race
A TibaKalanga Annual Sports Event
THE ROAD RACE
The third annual TiBaKalanga 10K Run at the TG Silundika Cultural Community Centre will be held on Saturday July 7, 2018. Both the inaugural run in 2016 and the second annual run this year were a huge success and we want you to help us continue the momentum. With your sponsorship we can continue our efforts to enhance the Ward 6- Bulilima District community experience and to foster social cohesion through sports.
The aim of the race is to promote social cohesion in Bulilima District through sports.
The 10K Wrap Up & Run Road Race is an annual sports event of the TiBaKalanga/We Are Kalanga Festival.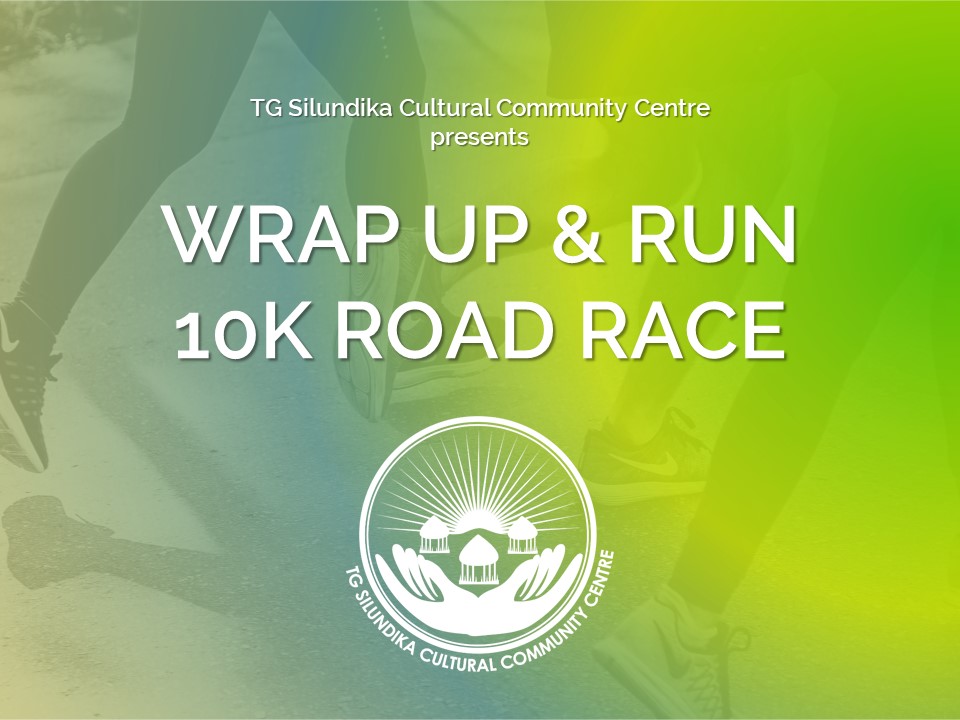 PROJECT BACKGROUND
The idea of a 10K race was first mooted in 2015 as part of the centre's efforts to introduce recreational programs and activities aimed at discouraging unemployed youth from engaging in self-destructive activities. Other than football and in most cases with ill equipped pitches, there's little recreational activity for the youth. It is with this background that the centre seeks to introduce affordable and self-sustaining and self-help programs.  The idea of running a 10 kilometer race was first met with skepticism by some but it ultimately won the assent of the youth including other stakeholders in the district. The key however, was to come up with a lucrative enough incentive for a fierce competition. Targets were set and the planning process began in earnest in March.
Impressions from the Road Race 2017
PROJECT gOAL
We are truly gratefull to the support we received in 2017. Please help make the next race a memorable one and sponsor us today!
Our long term goal is to build a sports complex adjacent to the culural centre, with the costs expected to be in the region of $5000. You have a choice to either sponsor the 2018 event or make a donation towards the sports complex or both.
The ultimate aim of the race is to promote social cohesion in Bulilima District through sports.
Please review the forms for the project below. 
OBJECTIVES & BENEFICIARIES
The runners will benefit from an improved physical condition after this race. Everyone knows that running is a great way of achieving optimal physical fitness. It benefits every part of the body. The competition is a chance for the runners to gain self-esteem and take pride in their accomplishments.
While the runners are seemingly the main beneficiaries, the community at large benefits from this event too. It is a chance for a fun-filled family event where parents and siblings come out to support the runners from their respective village. Increased competition and rivalry is a necessary component in community development. Local businesses too will benefit from increased commercial activity on this day.
PARTICIPATION & ROUTE
Route:
Starting Point: Gampu Shopping Centre – Finish Line: TGSCCC. (Gala)
Participants:
Anyone above the age of 16 is eligible to run, conditional on passing the necessary medical examination.
The Centre is looking for volunteers from the community to work as ushers and marshals (anyone above the age of 12 years can volunteer)
Safety:
We take the safety of all the runners, volunteers and spectators very seriously. Local law enforcement officers, health and safety authorities in Bulilima District will always be invited.
Contact Person: 10K Road Race Director
Mr Sibusiso Malunga
Tel:. +263 77 588 9898
Anticipated Expenditures
Item & quantity
Cost
Total Cost
50kg maize meal
$30 each x 2
$60
Water Bottles  20 Cases
$10
$200
Catering 300 guests
$650
$650
Fuel for 4 vehicles
$60 (full tank)
$240
Bibs (45)
$2
$90
Medals $50 & Cash Prizes $450
$500
$500
T-shirts
50 at $3.70 each
$185
Total Expenditure
$1,925
FORMS FOR DOWNLOAD
We are currently updating the forms for the 2020 Race and will shortly have them available for downloading.
Meet the members who make it all happen!
Creating self-substaining, communities!
Get involved and become a member and ensure your continous support. You can choose from various mebership categories one that suits you best!
Get involved as a sponsor for our events!
There are many ways of you to become a sponsor or partner of our projects. Browse through our projects and help achieve our targets for the upcoming year.
Choose a project to make a donation!
Help in various ways. Choose a project you want to support. Become a regular sponsor to one of our annual events. Any donations, will help to achieve our goal.
Telephone Directory
Felix Silundika • Founder
Responsibilities: Visionary
Email: felix.silundika@tgsilundikacommunitycenter.org
Tel: +966 530930271
Mr Mfundo Tsambani • Chairman
Responsibilities: Represents the centre and the management committee at district and civic meetings. Develops agenda for and presides at management committee meetings and knows the aims and objectives of all projects.
Email: mfundo.tsambani@tgsilundikacommunitycenter.org
Tel:+263 773829630
Ms Bongani Sebele • Vice Chairmann
Responsibilities: Represents the centre and the management committee at district and civic meetings (as requested by the chairman). Knows the aims and objectives of the TGSCCC Coordinates work of committees and serves in the absence of the chairman
Email: info@tgsilundikaculturalcommunitycentre.org
Tel: +263 774678269
Ms Paba Dube • Treasurer
Responsibilities: Presents proposed budget for committee's operations and activities Handles all funds Keeps accurate records on income and expenses Provides regular reports on money matters Coordinates fundraising projects
Email: info@tgsilundikacommunitycenter.org
Tel: +263 7830 991 94
Ms Mendi Gumbo • Secretary
Responsibilities: Keeps accurate minutes of meetings. Handles all committee correspondence. Reports at each meeting the minutes from previous meeting and informs members about upcoming meetings and events
Email: info@tgsilundikaculturalcommunitycentre.org
Tel: +263 782 127 990
Mr Lamlani Silundika Sebele • Assistant Secretary
Responsibilities: Serves in the absence of the substantive secretary. Helps the substantive in handling committee correspondence and informs members about upcoming meetings and events.
Email: info@tgsilundikaculturalcommunitycentre.org
Tel: +263 783 352 255
Memorial Library & ZC Nkobi Gallery
If you have books or stationary for schools to donate please contact us!
Primary Contact: Felix Silundika
Email: info@tgsilundikaculturalcommunitycentre.org
Tel: +263 783 352 255